Radial Engineering ProD2
2-channel passive direct box designed to connect stereo keyboards or high output instruments to a PA system or home recording setup without noise or distortion.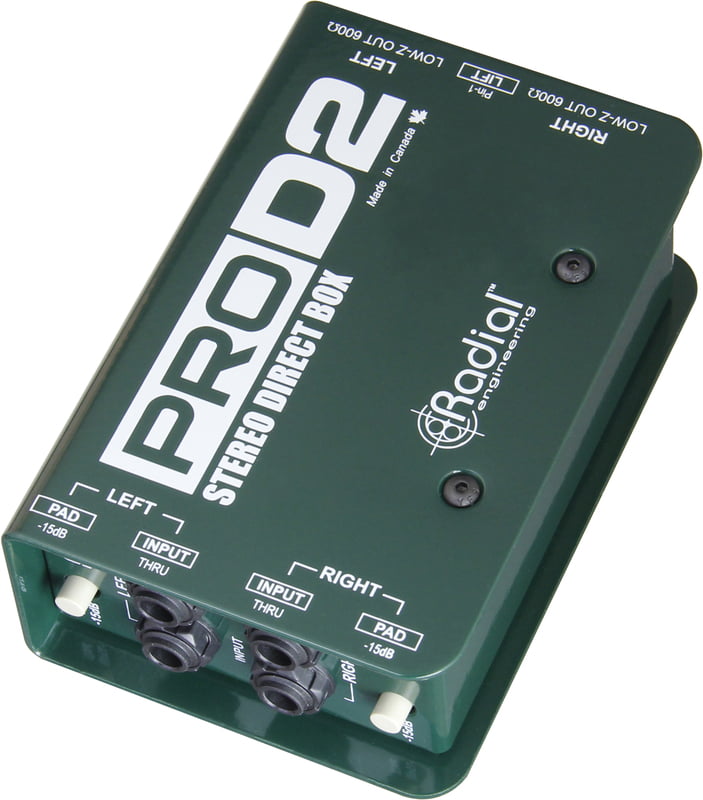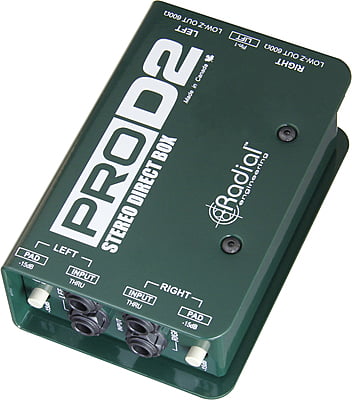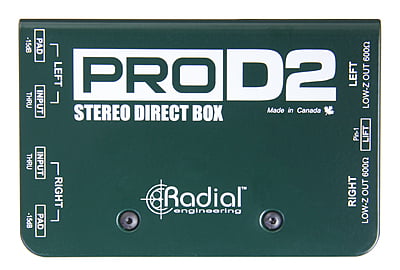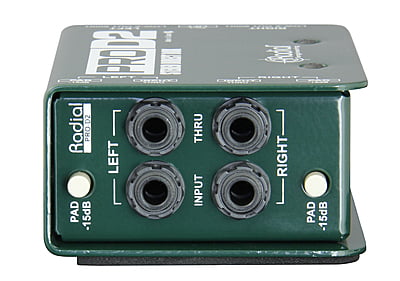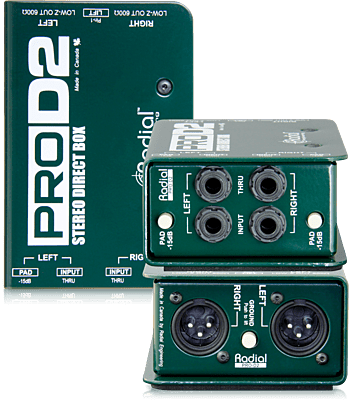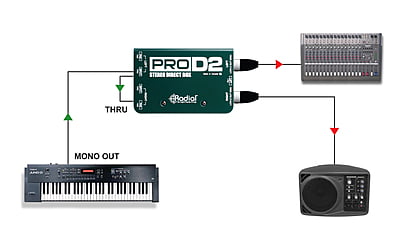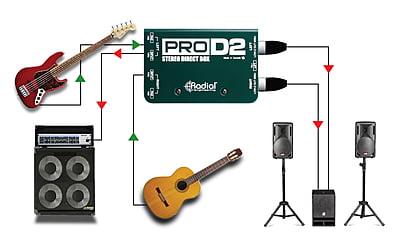 EASY PAYMENT
MATCH EVERY PRICE
CUSTOMER SUPPORT
Product Details
Specifications
At the heart of the design are two high performance Eclipse ET-DB2 transformers. These deliver 20Hz to 20kHz performance with less than 1.5dB deviation above 18kHz and are able to withstand tremendous signal levels without distortion.
Unlike active circuits that overload when the signal exceeds the rail voltage, transformers saturate. This creates a pleasing effect that naturally rounds out the tone, acting like a subtle limiter which is particularly advantageous when interfacing the ProD2 with digital pianos, samplers and drum machines that can produce excessive dynamics. Transformers are particularly adept at eliminating hum and buzz caused by ground loops.
Electrical Specifications
Frequency Response

20Hz ~ 18.5KHz (± 0.2dB)

Dynamic Range

128dB

Total Harmonic Distortion

0.01% from 20Hz~20kHz @-10dB

Phase Deviation

1° @ 100Hz; 8° @ 20Hz

Input Impedance

140k Ohms, unbalanced

Output Impedance

150 Ohms, balanced

Maximum Input

+18dB @ 20Hz

Power

Passive, no power required
Physical Specifications
Input Connectors

1/4"

Output Connectors

Balanced XLR-M

Number of Channels

Dual channel (stereo)

Construction

14 gauge steel chassis & outer shell

Dimensions (L x W x D)

127mm x 84.1mm x 45.5mm

Weight

0.54kg